From violin to double bass
String
Instruments
Guitars, Mandolins & more
Plucked
Instruments
Sound Cradle, Cradle & Chair
Music
Therapy
Individually made strings for
Lyre &
Kantele
Welcome to the Lenzner String Manufacture
Strings have been made in the Markneukirchen area for more than 250 years.
Based on this long tradition, we, the company "Lenzner Saitenmanufaktur OHG" in Erlbach, manufacture musical strings of all kinds.
The strings we produce stand for the highest quality, made by our experienced craftsmen. Our range extends from strings for bowed and plucked instruments to strings for lyre, kantele and harp and technical strings. This is extended by special and custom-made strings for special applications.
Especially in professional circles, zither strings of the brand "Lenzner Musiksaiten" in the versions "Soloklang" and "Fisoma" are highly appreciated, but also gut strings for double bass of the brand "Lenzner Supersolo" enjoy a high reputation.
Furthermore, we can excel as a specialist in the production of strings for chord zither, strings for dulcimer, kantele and lyre, as well as strings for music therapy.
Strings for guitar, mandolin and mandola are produced under the brand "Fisoma". We also produce strings for violin, viola, cello and double bass in the specifications "Quinton" and "Goldtwistle".

Handmade strings for a wide range of instruments
Craft that you can hear. And feels.
The production of musical strings has a tradition of over 200 years in the Markneukirchen area. The origins of the company go back to 1900, when Gustav Lenzner founded a string spinning mill to meet the growing demand for wound strings at that time.
Since then, strings have been produced without interruption in the same premises at Schulstraße 18 in Erlbach. Although the company was nationalised in GDR times, it was able to be re-established in 1991 immediately after the fall of the Berlin Wall and has been operating under the name "Lenzner Saitenmanufaktur Reinhard Renz e.K." since 2005.
At Lenzner Saitenmanufaktur, skilled workers, some of whom have over 30 years of professional experience, produce exclusively quality strings by hand to meet high demands. The company has the most modern string spinning technology at its disposal and can provide products for all applications by using special materials that are also unusual for string production.
Workshop photo: Lenzner company at the end of the 1930s, in the background the then owner Alfred Bayer.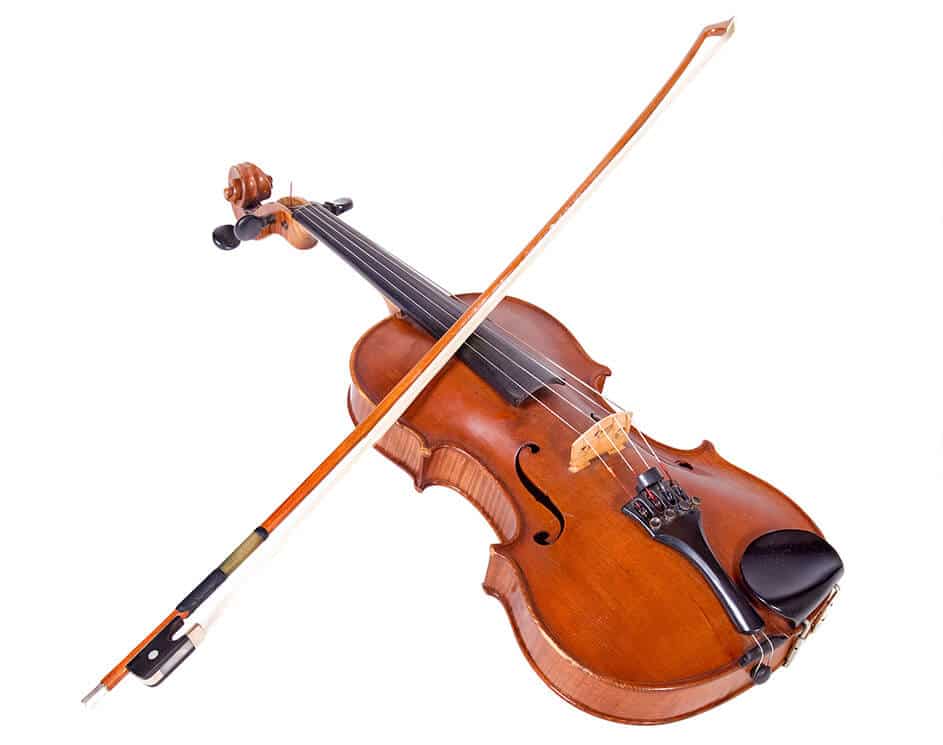 The company's strengths lie in its decades of experience in calculating strings, incorporating not only the laws of physics but also the traditional, subjective empirical values from a long tradition. In this way, it is always possible to produce strings with the best tonal and playing characteristics, even if this often appears complicated due to unfavourable conditions of the instrument.
The clientele for custom-made products that has developed over many years mainly purchases strings for historical stringed and plucked instruments, lyres, kantele, harp and zither, music therapy devices and other special sounding bodies. However, strings for instruments from distant countries such as the aoud, saz, Cretan lyre, cymbal, bouzouki, Celtic harp, balalaika, domra and many more can also be easily provided.
The brands "Lenzner SOLOKLANG" for zither and "Lenzner SUPERSOLO" for double bass enjoy an exceptionally good reputation among experts. Strings of the renowned brand "FISOMA" guarantee quality and reliability for standard strings for all stringed and plucked instruments.